Regular price
Sale price
$31.00 USD
Unit price
per
Sale
Sold out
Share
Candle ingredients

In addition to being handmade in Quebec, the candles are made of 100% vegetable coconut and soy wax. The wicks are made of natural fibres. unleaded. The candles contain fragrances without phthalates or parabens. YEAH 🤍

Handmade in Quebec by me

8oz-225g // Burns: 45-50 hours
Little maintenance tips

FOR CANDLES

1. When using for the first time, be sure to light the candle until the melted wax reaches the rim of the container (this takes about 3-4 hours). Thus, during subsequent uses, the wax will burn evenly.

2. Before relighting your candle, be sure to trim the burnt end of the wick to approximately 1/4"). This will allow the fragrance to diffuse better into your room!

3. Never leave candle unattended and/or lit for more than 4 hours. So be sure to read the safety instructions located under the candle before use. If at any time the flame gets too high, extinguish the candle, let it solidify before cutting the wick and relighting it.

FOR THE CREWNECKS

Wash in cold water (preferably inside out).
Avoid the dryer (yes yes, even if it's faster)

Product Details:

Soft and stretchy preshrunk cotton sweater with cozy fleece backing

Oversized shape with long sleeves and round neckline

Top quality embroidery and printing

Personalized label with a nice little message inside

Presence of 5 phrases printed on the left sleeve

* The crewneck is non-exchangeable & non-refundable. Be sure to check the size with the chart before placing your order!
2nd life of spark plugs

THE BEAUTIFUL NEW TOÉ THING! After the consumption of your candle, the jar is reusable, so you can give it a second life!

Personally, I use them as a drinking glass as well as for storage of little cossins, but here is a more complete list of ideas if ever!

PSST! to remove wax residue, the method with boiling water and soap is, in my opinion, the most effective!
Delivery

All orders ship between 1-5 business days from date of purchase.

Delivery is $9.99 and becomes FREE from $99 and more purchases!
*Exclusivité Web. Les codes promos ne sont pas applicables sur les produits Ok Bye x Bloom puisque c'est une collaboration💕*  
8 oz-225g // Brûle : 45-50 heures
Fabriquée à la main au Québec par moi
This is your daily reminder que t'es le main character de ta vie, aka que rien ne peut t'arrêter. T'es more than good enough, laisse jamais personne te convaincre du contraire. En d'autres mots, you're everything, they're just a Ken.
TIME TO BE ICONIC
En collaboration avec Self Care by Bloom et sa collection DREAMLAND, nous avons créé la bougie parfaite pour te permettre de vivre ta passion Barbie à fond. Entre nostalgie d'enfance et le rappel nécéssaire que TU es le main character de ta vie, cette chandelle est l'item de collection qu'il te manque pour te donner un boost de confiance à chaque fois que tu la vois (et pour te rappeler que you're everything, they're just a ken). 
Avec une odeur complètement DÉLICIEUSE de vanille, framboise et de pistaches, cette bougie est prête à rendre ton barbie era haute en émotions !
Notes de tête –  Gousse de vanille, Framboise rouge
Notes de coeur - Pistache grillée
Notes de fond - Amande
8 oz-225g // Brûle : 45-50 heures
Fabriquée à la main au Québec par moi
View full details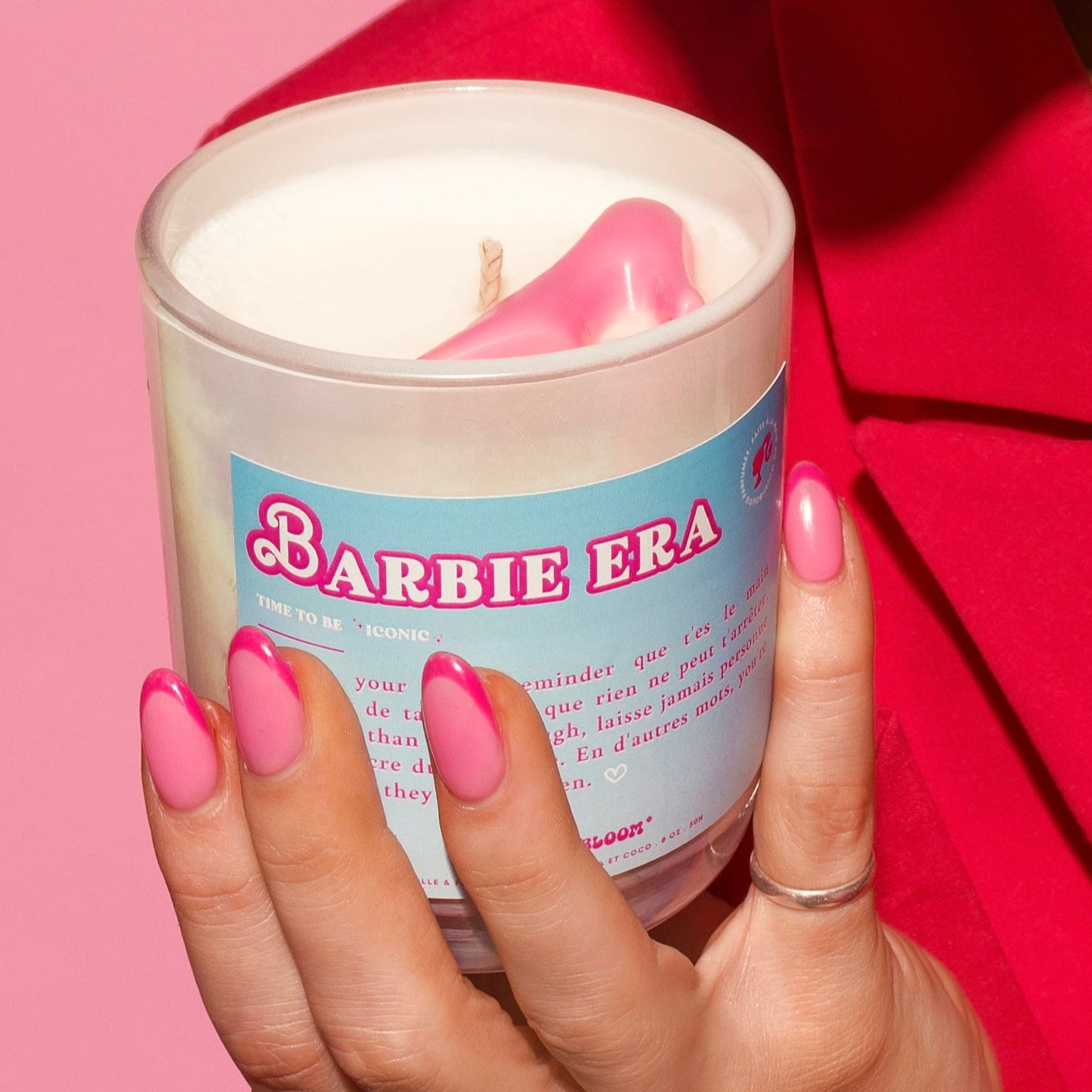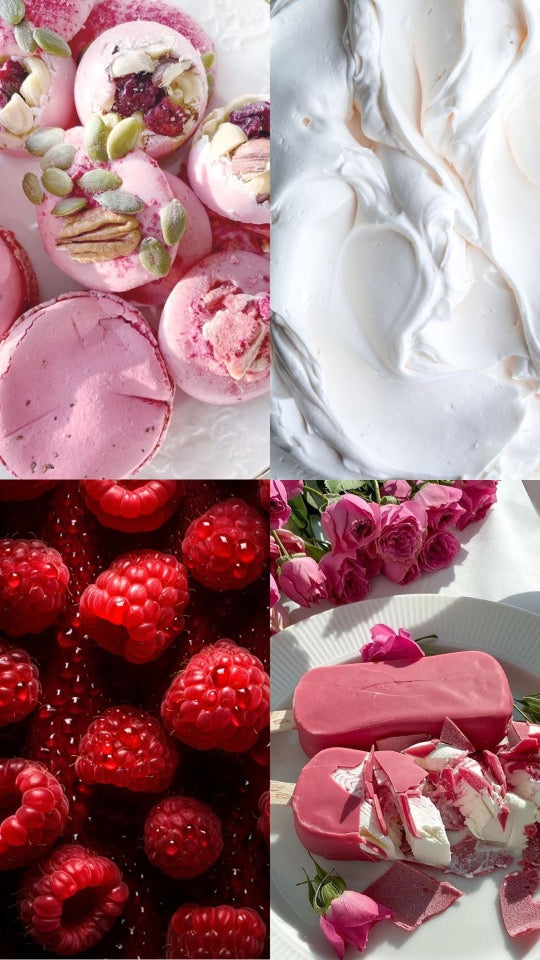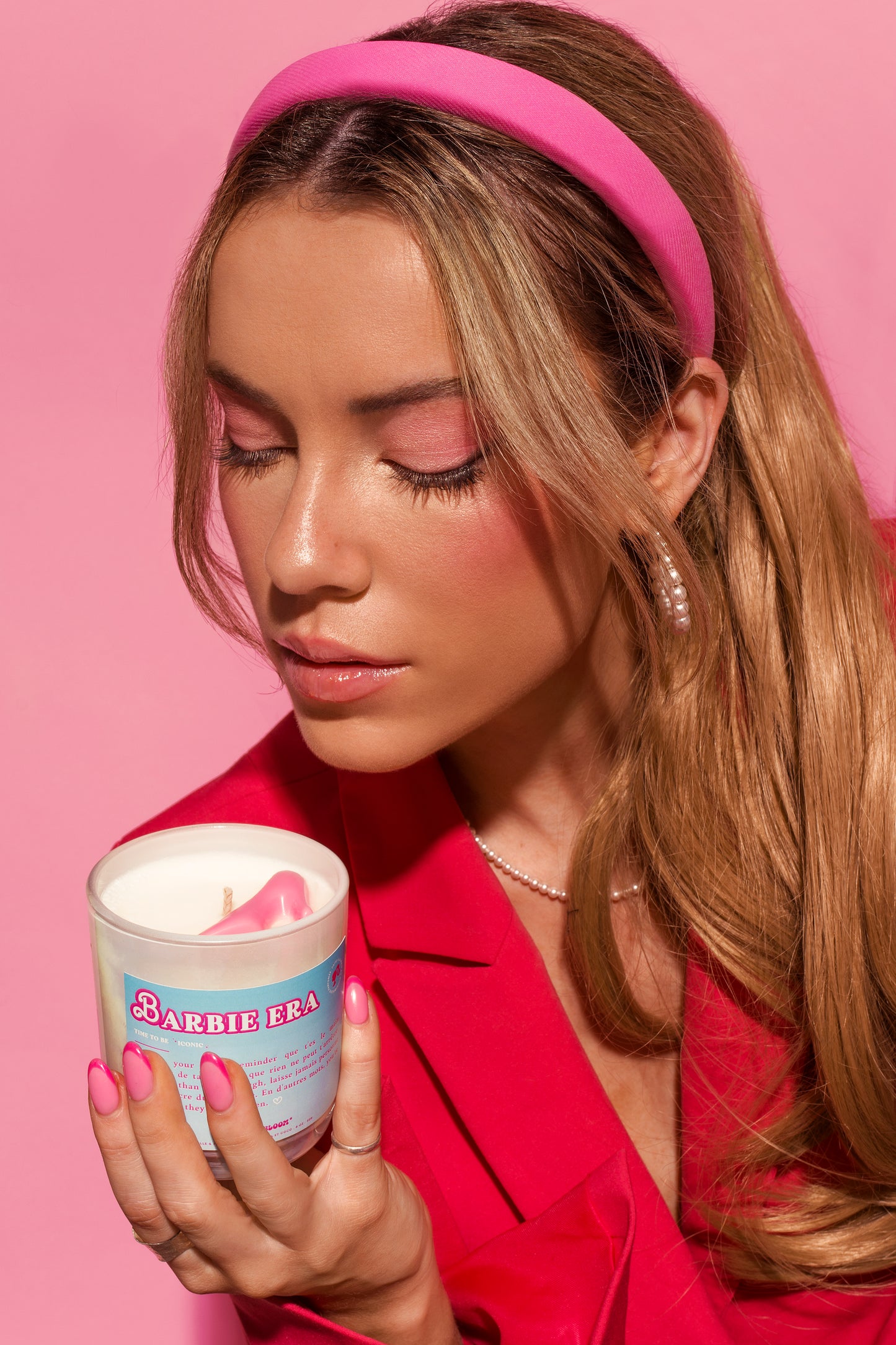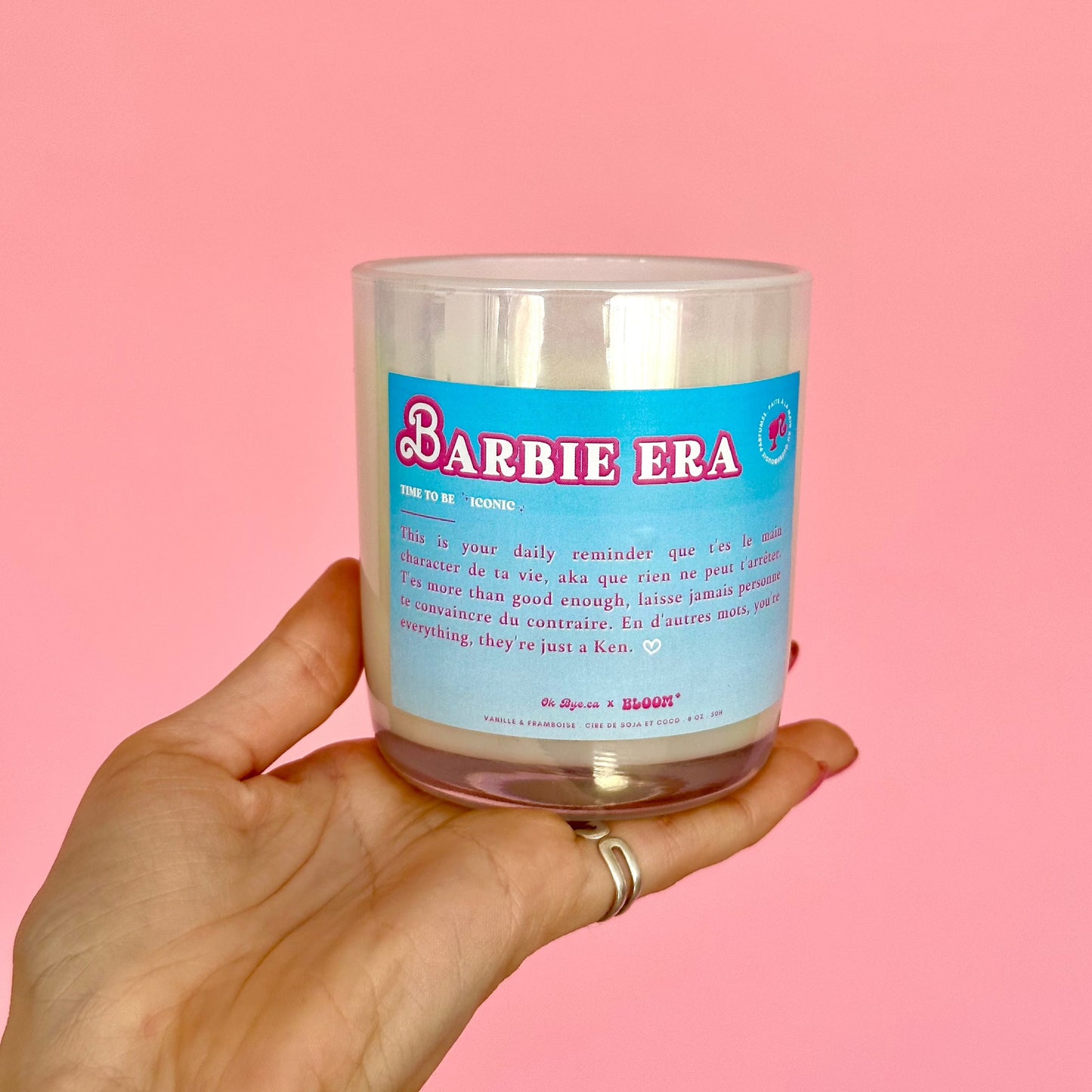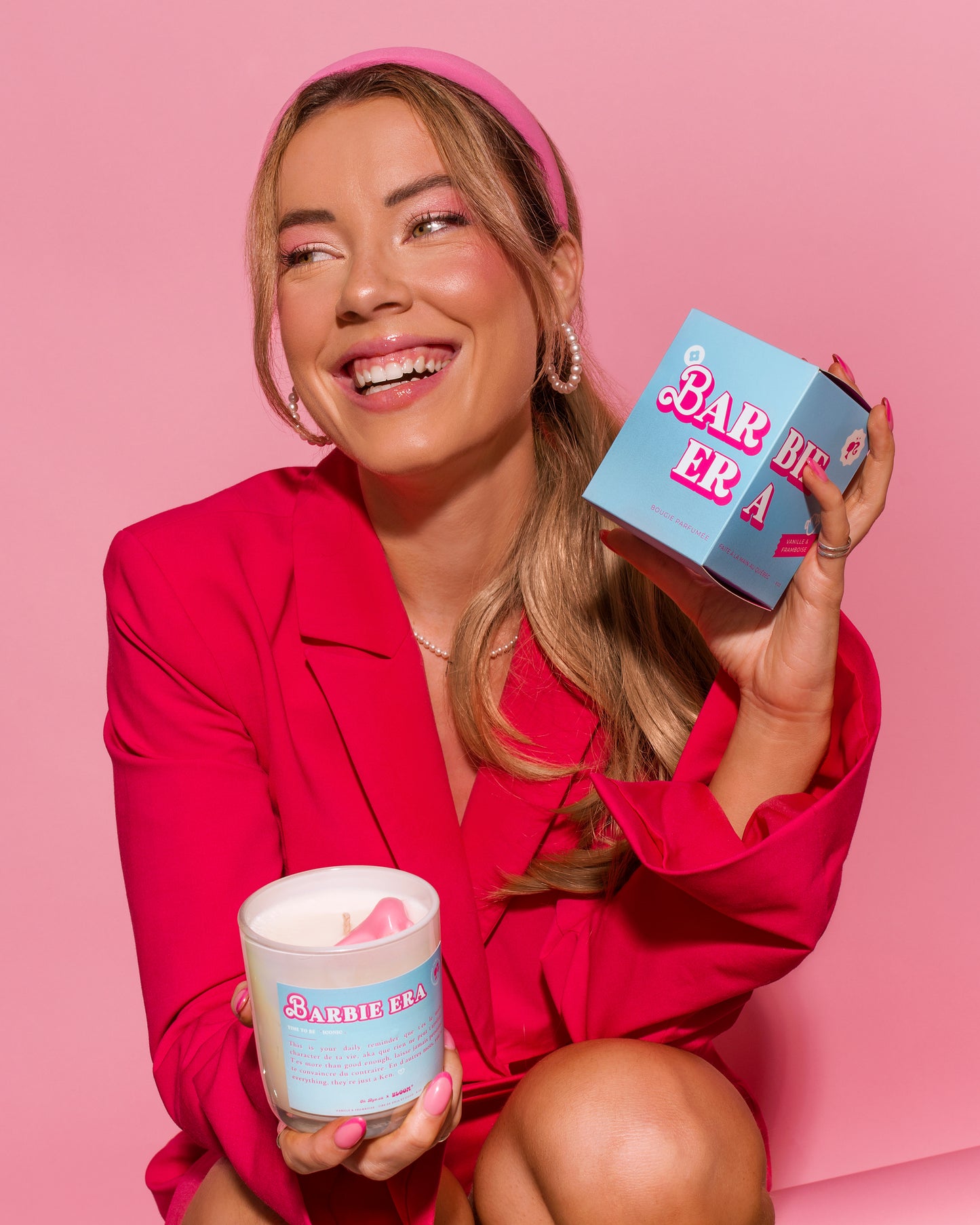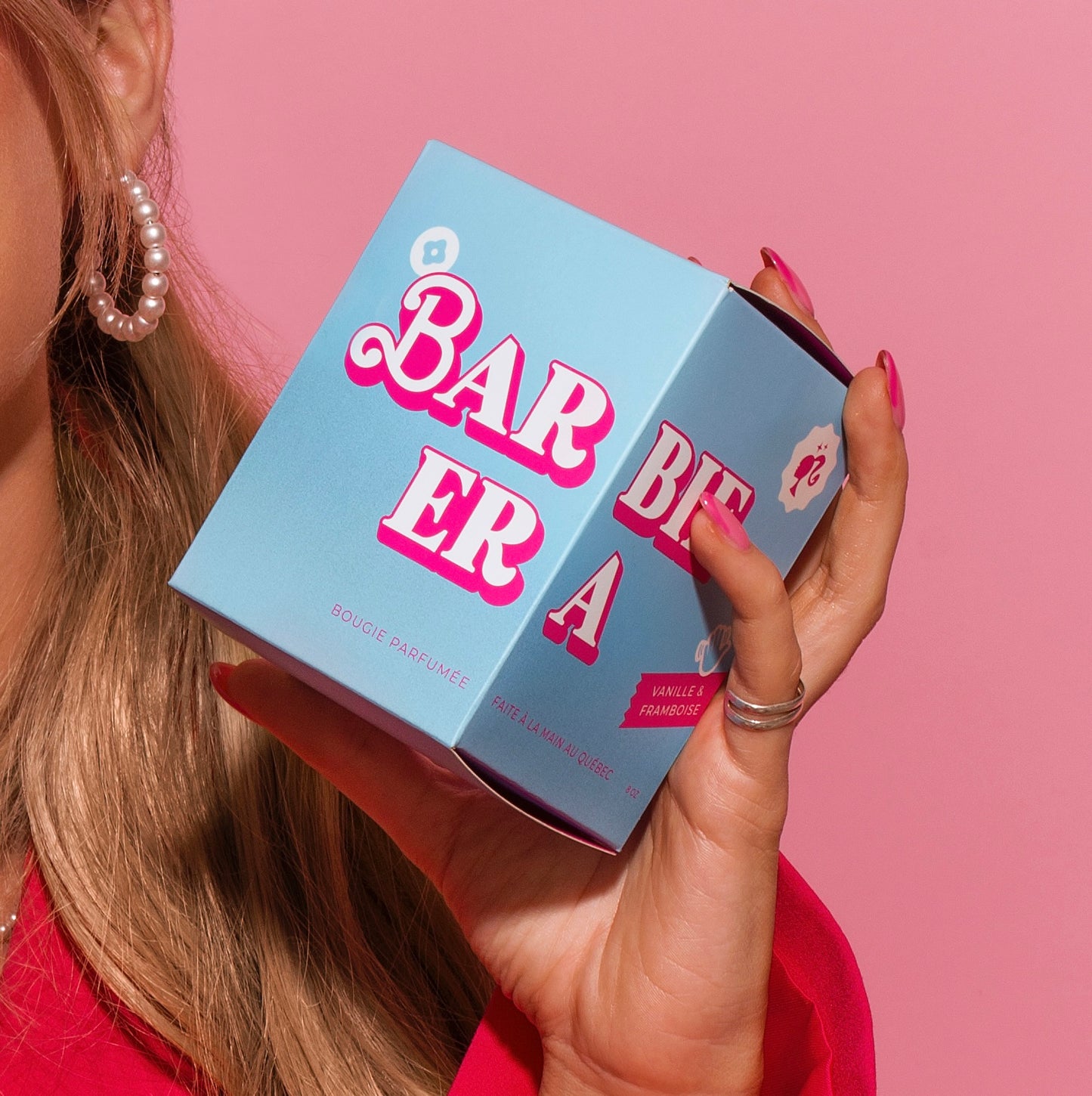 Sent vraiment bonne
Elle sent tellement bonneeee wow 😍 je dois la remettre dans sa boite ou mettre un couvercle par contre, sinon ça sent non-stop dans toute la maison! 😅
Je me retiens de pas manger la chandelle chaque jour tellement elle sent bonne😍
Sent vraiment bonne
Elle sent tellement bonneeee wow 😍 je dois la remettre dans sa boite ou mettre un couvercle par contre, sinon ça sent non-stop dans toute la maison! 😅
Je me retiens de pas manger la chandelle chaque jour tellement elle sent bonne😍